Programmable Automation Controllers (PLC/PAC)
We have offered our AMC 300 and AWC 500 controller series as open, programmable Linux®-based controllers for more than a decade.
The controllers feature the CODESYS V3 PLC run-time and EtherCAT as the native communication protocol. The controllers enable you to use OPC UA, CAN/CANopen, J1939, Modbus TCP, Profibus DP, and PROFINET to integrate with other systems.
Both have a wide operational temperature at the range -40 °C to +70 °C, and are designed for life expectancy of minimum 10 years (at 40°C reference temperature), minimising operational service costs and superior mechanical and electrical robustness, such as up to 50G shock.
On both platforms, you find integrated direct 3-phase 690 VAC grid measurement modules.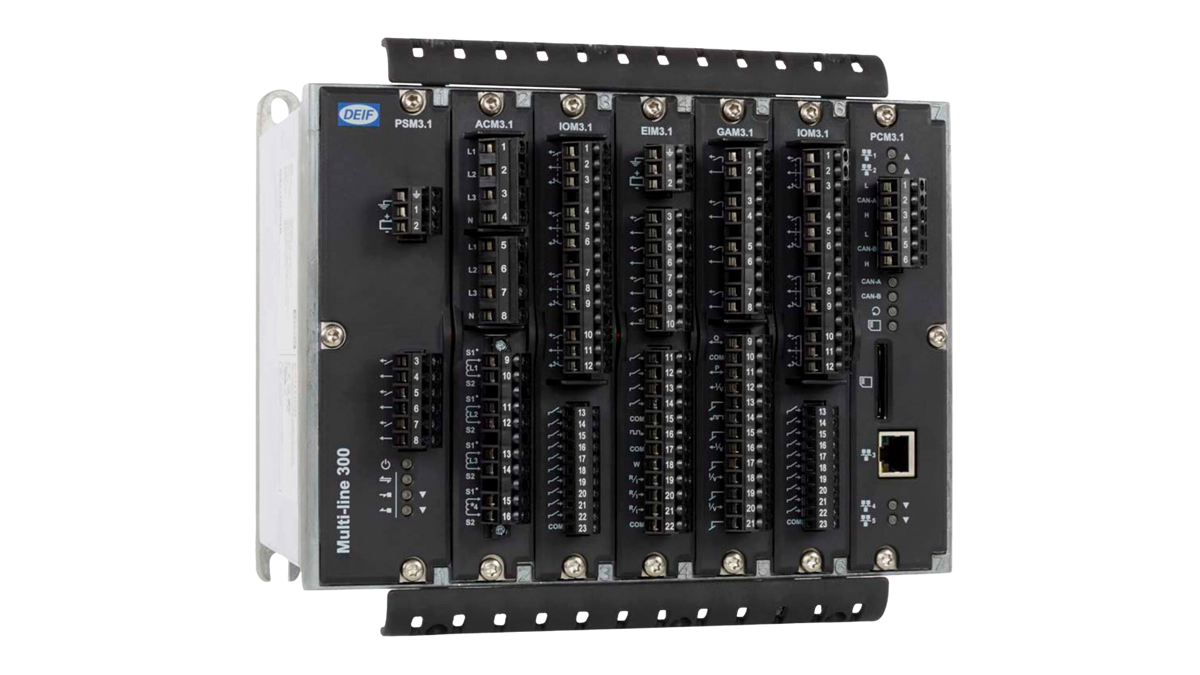 The AMC 300 controller is based on DEIF's proven Multi-line 300 platform, allowing you to program resilient solutions for marine and offshore applications in CODESYS V3 with native EtherCAT access.
The AMC 300 controller features our latest cyber-secure Linux-based Operating System v4.x.
AMC 300 is based on our Multi-line 300 hardware platform, and thus it integrates perfectly with its sister products PPU 300 and PPM 300 that are providing standard applications for generator synchronization and power management.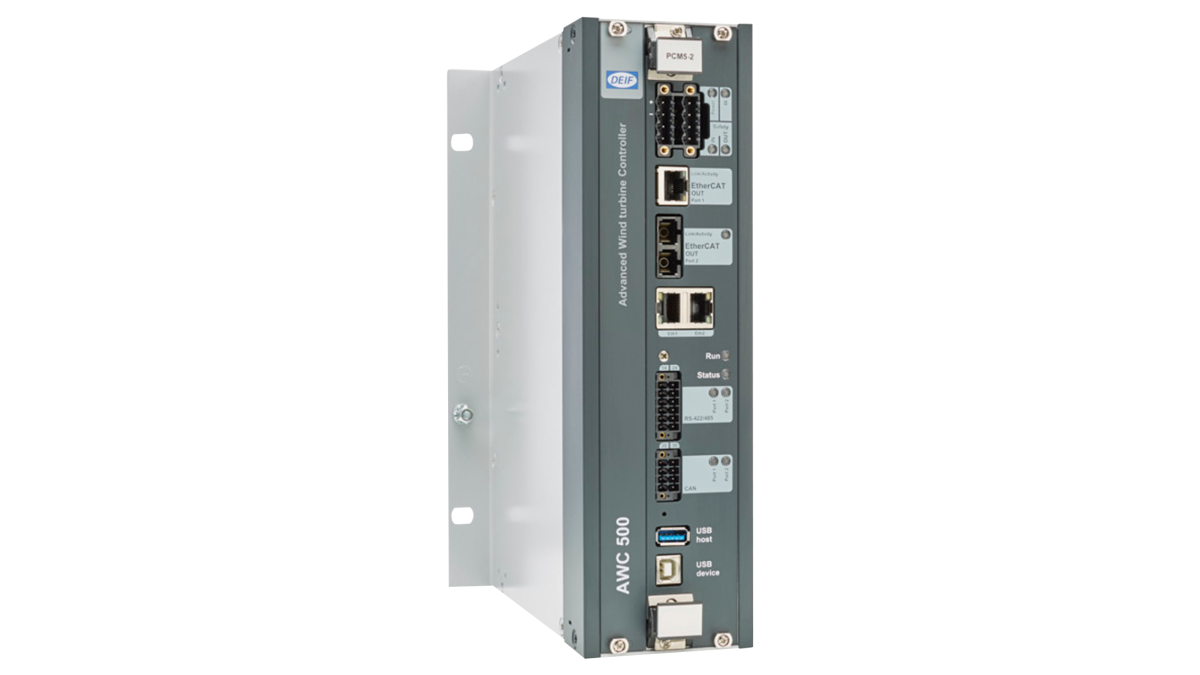 AWC 500 is the 5th generation control system by DEIF to be used as a robust embedded controller or PLC for reliable control of energy generation units or distributed power plants operating in demanding climate conditions, such as wind turbines.
The core technologies build on our in-house maintained Linux®-based Operating system v3.x, CODESYS V3 and feature high-density EtherCAT based I/O modules, powered by a 1GHz Dual Core CPU module.